CleverBooks is offering exciting educational products with AR (augmented reality). Our school products have proven to be the most affordable and efficient in terms of educative scenario behind developed with the help of teachers and tested among kids. The great news is that now everyone can learn school subjects in the most interactive way at school and at home.
WHAT IS AUGMENTED REALITY (AR)?
Augmented Reality applied to CleverBooks educational products is the most affordable way to use modern technology for the benefit of your classroom or school learning. You need only a mobile device (a tablet or mobile phone based on Android or Apple), an app from CleverBooks and flash cards/work book from CleverBooks. Augmented Reality applied to CleverBooks app will help you to see 3D and 4D objects and interact with them. You will be able to study abstract concepts such as geometric and three-dimensional shapes, which are difficult to understand through a flat image in a text book, allowing us to freely manipulate and observe them from any angle, thus greatly improving our spatial visualisation.

WHY USE AUGMENTED REALITY FOR EDUCATION?
Augmented reality:
new inspiring technology enriching real world with 3D
3D and 4D Graphics:
to facilitate educational visualization process
School Curriculum based:
validated by teaches and tested by happy customers (school kids)
Motivation to Learn:
great combination of technology and interactive education for modern kids
HOW CAN I USE IT IN A CLASSROOM?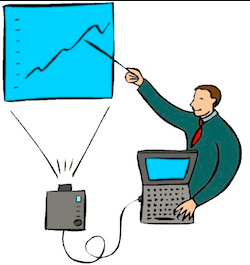 The solution is brilliant for classroom environment. All you need is a projector and tablet/mobile phone connected to it. The solutions works on apple and android devices at no extra cost!
Use your device with pre-installed app, flash cards and a projector for group interaction. With the help of our app and a whiteboard or projector connected to your tablet to make your classes more engaging and dynamic. Kids will love interaction with 3D objects and this will develop their imagination.
EDUCATION ON THE GO?
This is possible with CleverBooks app and any mobile device with our pre-installed app (no need of internet after installation). On a separate mobile device kids can learn with AR (augmented reality) in the classroom or at home, on holidays, on a bus and anywhere else alone or with their parents. All they need is app+device where it is installed+flash cards.
I WANT TO TEST BEFORE I BUY 
You are very welcome! You can request a sample to test and our app is free. Request your sample HERE .
WHAT AR PRODUCTS ARE AVAILABLE?