The guest of this exciting podcast is Dr.Anne-Marie Clarke (Linkedin) who is using digital storytelling during her classes.
Anne-Marie Clarke is a member of the Research Faculty and Ethical Research Sub-Committee at Hibernia College. She is also an Art and Religion teacher at Post-Primary and QQI levels 5 and 6, and co-ordinates Transition Year (TY) and Leaving Certificate Vocational (LCVP) programmes. Anne-Marie achieved her Bachelor of Education Degree at the University of Hull in the UK, and started her teaching career in England. She completed a Masters at Trinity College, Dublin in 2004 as an action research in which she developed and implemented a skills portfolio for TY students. This has since become a Digital Portfolio using MYTY.ie. She also completed a Higher Diploma in Management in Education at Trinity College, Dublin, where the main focus of interest was in leadership and collaboration. Anne-Marie achieved a Doctorate in Education at Queens University, Belfast in 2016 in which she explored, through narrative inquiry, the challenges and limitations of teachers creating and using Instructional Digital stories. She describes herself as a constructivist in the classroom and is continuously searching for new and innovative ways to teach. She has presented at several Conferences:
1st Irish Narrative Conference, Sligo 2014
2nd Irish Narrative Conference, Maynooth, 2015
Untold/UnConference, London 2017
Teacher Education and Teacher Educator National Forum, University of Limerick 2017
MiTE Conference, Galway 2018
Publications include:
A Place for Digital Storytelling in Teacher Pedagogy Universal Journal of
Educational Research, 5, Vol 11, pp. 2045-2055
Anne-Marie is a storytelling teacher, constantly reaching out to real-life situations through which to teach new knowledge.
Recent Doctoral Studies focused on storytelling teachers who developed personal Instructional Digital Stories (IDS) across the curriculum. This was done within a situational learning context which has resulted in further development of IDS. Completed a Research Masters in 2004 which resulted in the development and implementation of a skills portfolio for TY students at Post Primary Level. She is interested in narrative inquiry as a practitioner-based researcher.
Welcome to the journey of an experienced teacher who is implementing technology during her classes.
Follow the story of technology development and learn about educational benefits of digital storytelling. Dr. Anne-Marie Clarke gives an explanation of digital storytelling and gives insights in her own research of the topic.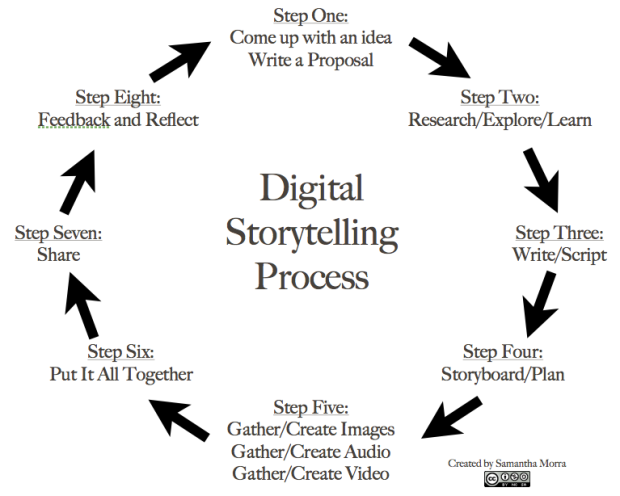 Explore the tips you can start implementing in your classroom today!
Ask yourself: am I the teacher who asks students to take out the phones from the pockets during your lesson?
Links to the resources mentioned in the podcast:
Listen to the podcast on SoundCloud
Interested in news about Technology in Education? Visit this PAGE.
Looking for public opinion on emerging technologies in education? Follow our BLOG or Soundcloud.
Want to try our products? Visit this PAGE.
Looking for useful videos about technology in education? Visit our Youtube channel.
Podcast 1:Digital Story About Using Technology in Schools in Ireland